Control systems offer some of the greatest potential leverage for improving productivity and profits especially when you proactively integrate quality control and production metrics directly into the manufacturing process. We frequently combine error proofing, process monitoring, part traceability, and data acquisition directly into the automated machine controls.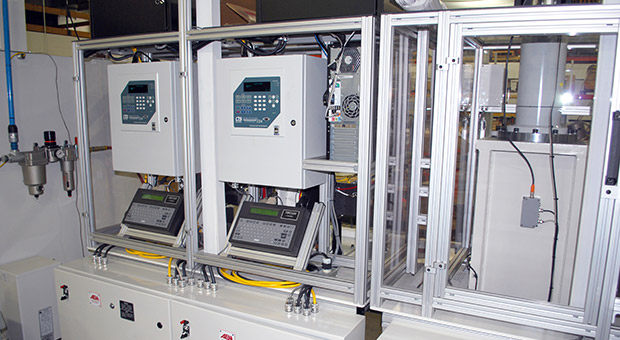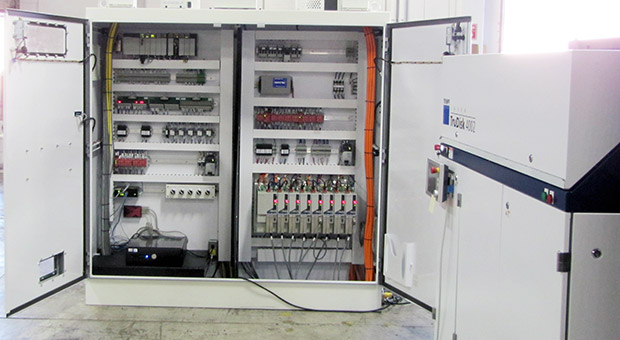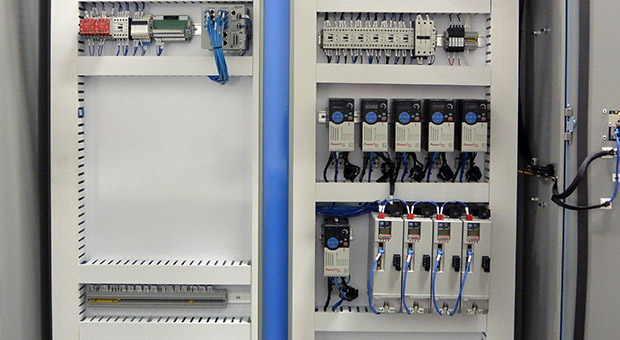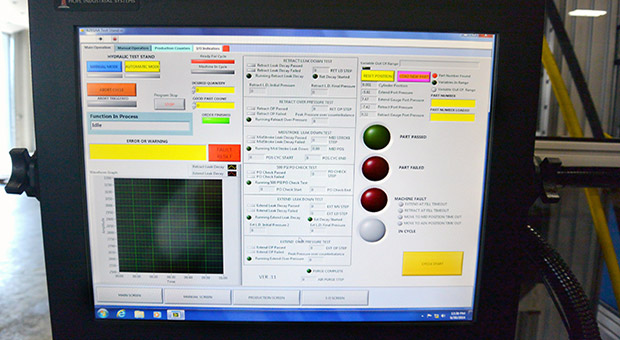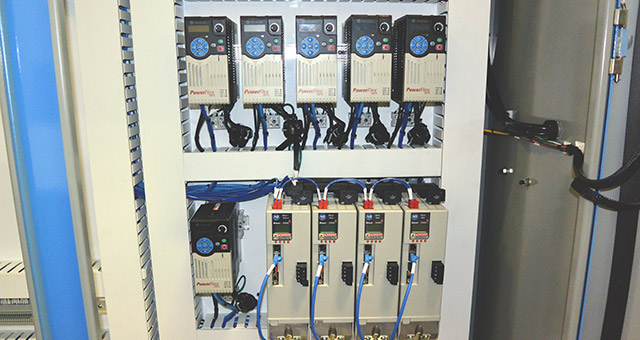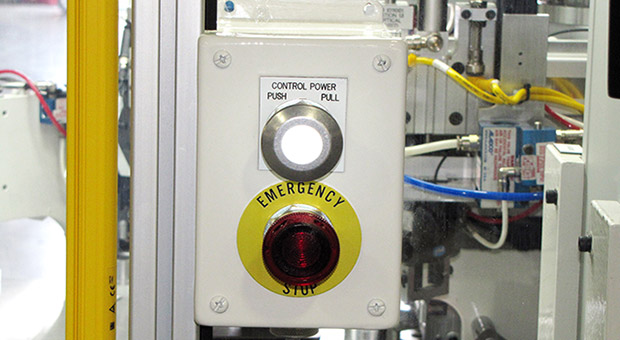 DECADES OF AUTOMATED MACHINE CONTROL EXPERIENCE

PLC Programming
HMI Programming
Data Acquisition
Traceable Part Data
Custom Control Panels
Operator Stations
Robot Programming
Industrial PCs
Motion Control Systems and Programming
Vision Systems
Pneumatic Systems
Hydraulic Systems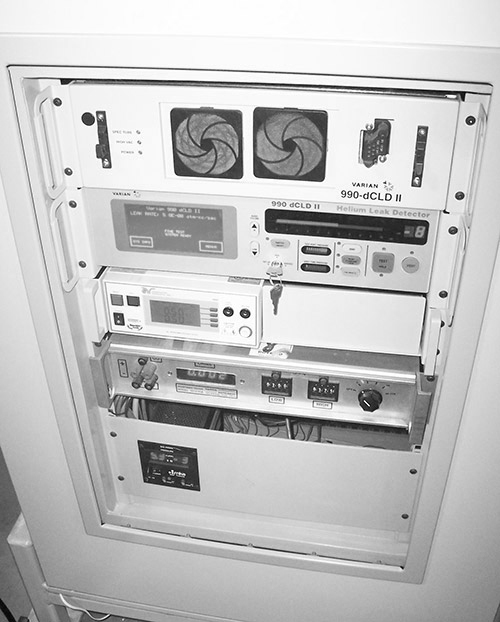 CUSTOM CONTROL SYSTEMS
At Aladdin Engineering & Manufacturing, we design and build custom control panels for our automation systems. Using proven, industry-standard equipment, our innovative designers and engineers at Aladdin select from the best available tools to build systems that correspond to the budget, volume requirements, and life of the program. Today's ever-changing industrial control technologies offer new and innovative ways to approach automation control issues. To take advantage of them, you need a partner who understands how to apply them to your requirements.